Semi Automatic Tube Puller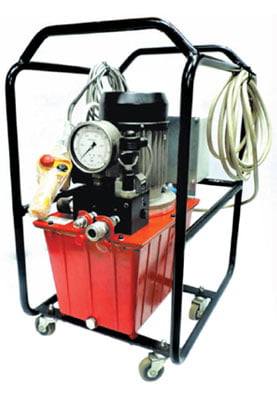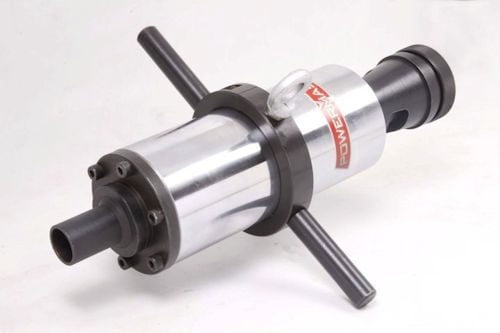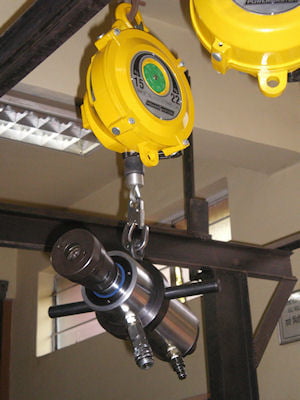 Features of the Semi-Auto Tube Puller
The semi-auto tube puller is a simple yet very effective design based on the same principle as the continuous hydraulic tube puller. However, this system has only one set of jaws for pulling on the outbound stroke. The operator has to then push the pulling gun back onto the tube sheet. This then allows the pulling stroke to cycle again.
Simple and robust. Compact and lightweight. This system is set up in very little time making this the ideal system for on-site tube replacement. 
Available in a choice of electric or pneumatic, these pumps produce tremendous power with pressures up to 10,000 psi.
The Sequence of Operation

The first order of operation is to screw in the mandrel by Impact into the tube being removed.

Mount the semi auto tube puller on the mandrel.

Start the pump using the start button on the pendant. Press the forward button to pull the tube and release the button for the return stroke. Push the gun forward by hand until it touches the tube sheet and repeat the operation. Continue until the tube is completely removed.