These are used when the end of a tube needs to be flared before the tube is rolled into the tube sheet. These tools are used with the Powermaster Pneumatic Chipping Hammer CH-1. The connection is the standard Type 1 shaft connection, other connections are available on request. When tubes are being placed in vertical heat exchangers and boilers, flaring the tube allows the tube to hang in the right position while the tube is rolled in the lower tube sheet.
Flaring tools come standard up to 1.1/2″ tube OD. but larger diameters are available on request.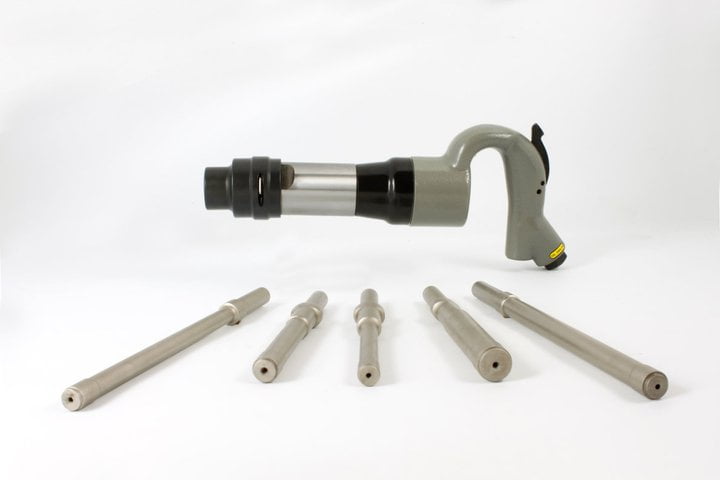 Pneumatic Gun and Flaring Tools
Above, you can see the pneumatic gun used with Flaring and removal tools. The excellent tools will give you 1600 blows per minute from a bore of 1.1/8″ and a stroke of 3.1/4″. And, with a weight of only 16 lbs, these tools won't exhaust your workforce.
Apart from flaring tubes, this tool can collapse the thin wall of tubes inside the tube sheet. Additionally, a knockout tool can also be used. The collapsing tool and the knockout tool must be ordered according to tube OD and wall thickness.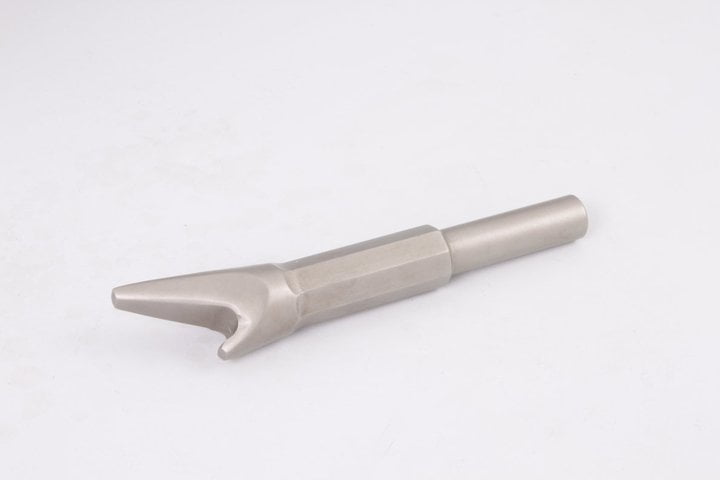 Pneumatic Gun and Beading
Before the invention of the Combination Beading Expander, therefore, pneumatic guns were used with the beading chisel to bead tube ends back onto the tube sheet. This is a practice in fire tube boilers to stop the ends of boiler tubes from burning under extreme heat. Once the tube end is beaded back to the sheet it will transfer the heat from the tube end into the mass of the tube sheet. 
Commercial Inspection in Ontario