The Purpose of Tube Sheet Hole Brushes
The purpose of tube sheet hole brushes is to prepare the tube sheet hole before the tube is rolled. These brushes are attached to a drill or any rotating device. They are then worked back and forth through the tube sheet hole. This creates microscopic scratches which are cylindrical to the tube hole. Also, they help to remove any elongated scratches from the tube hole which was caused by the removal of the old tube or when tooling is backed out. Tube sheets when new, are drilled then they should be reamed to provide the correct clearance between the tube OD and the tube sheet hole.
From the picture, you can see this tube sheet has three grooves. These grooves can easily harbour debris from the manufacturing process. Using the brushes helps to clean out the grooves giving a better seal within the tube-to-tube sheet joint. Scratches can be seen in the photograph where the grooving tool backed out and made marks at approximately 45 degrees to the hole. Once the brushes have been passed through the tube sheet hole these will become negligible. 
Standard sizes range from 1/2″ (12.7mm) up to 3.0″ (76.2mm). Larger sizes are available on request. Call (613) 764-0572.
These tube sheet hole brushes are available in the customers choice of material Carbon Steel, Brass and Stainless Steel. Consult the pdf for part numbers via the button below.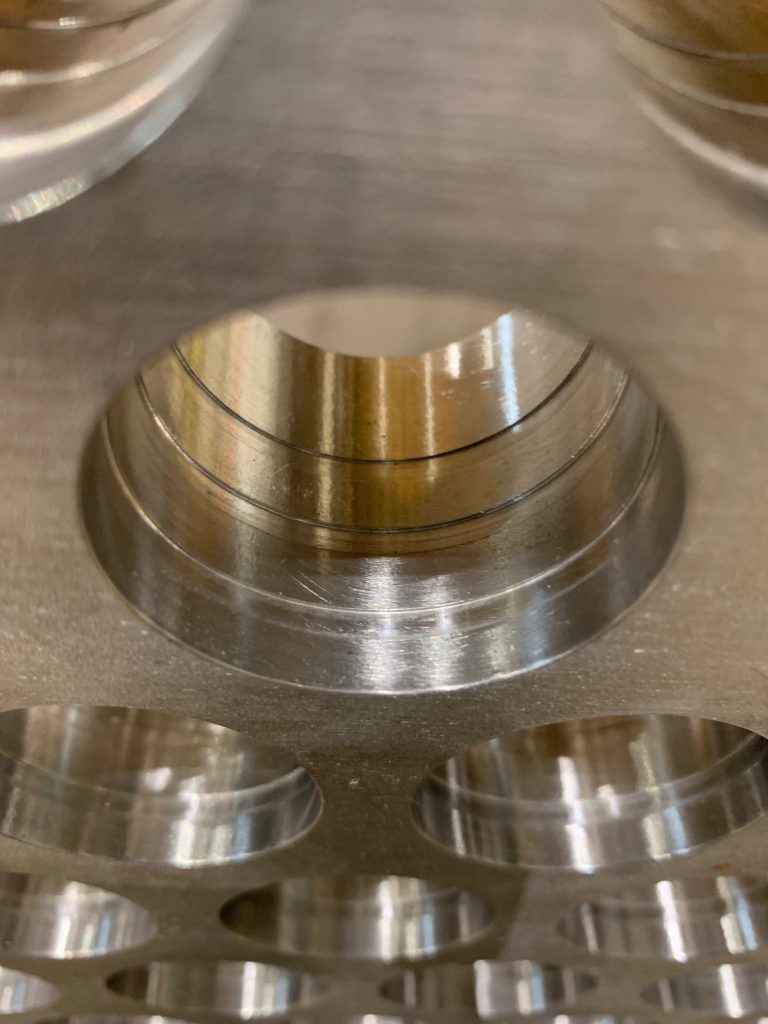 "Tell me and I forget. Teach me and I remember. Involve me and I learn." Ben Franklin.