About Boiler Tube Expanders
The company Powermaster Industrial has been supplying quality tooling to the boiler and heat exchanger industry for over 22 years. We stand by our values and our logo Service Above and Beyond. 
A veteran-owned company, we run a tight ship to help every customer with the same professional service we expect from the companies we deal with within our industry. Since our conception in 2000, we have been available 24 hrs. a day. Our emergency phone is always ready to serve you Tel: (613) 764-0572. 
Location
We are based on the outskirts of Canada's Capital Ottawa in Ontario. We have immediate access to Ottawa International Airport for inbound and outbound shipments.
Shipping Address:
POWERMASTER INDUSTRIAL SUPPLIES LTD
1262 BAKER ROAD
CASSELMAN ON K0A 1M0
Our US Warehouse is located in Massena, New York for inbound USA Shipments. Please call for Address:

Shout out to CanTorque of Edmonton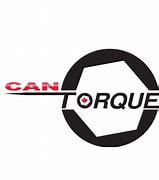 CanTorque of Edmonton Canada has achieved the ultimate goal of many manufacturers. They have brought the manufacturing back home from abroad. We now have hydraulic torque wrenches of the highest quality being made here in Canada. Competitive on price, superior in quality. We are proud to represent CanTorque in our inventory.
Where are we now? Where are we going?
Small distributors like ourselves are being bought up continuously by large industrial supply companies.  Yes at the end of the day our staff would be getting a paycheck from the big boys and perhaps they would feel more secure. But, what would this do to the customer relationship? We don't want sales reps not giving  Service Above and Beyond and just taking the paycheck. So, as we say in the Royal Navy "Hold Fast". Yes, I'm a Brit.


So where are we going?
We intend to provide the best service we can by supplying the best tooling available worldwide and keep doing what we have done for the last 22 years. This means giving our knowledge, experience and help in any way. Even if we don't get a sale, we don't care. Why do you ask? Because we know you will come back to us when you need us. 
New products will be tested in our workshop to the point of putting out in the field. Then tweaked to as the man on the coal face requires. then go into production.